by Emily Roberts ~ October 9th, 2010
I made a gift for my boy!
It's a drawstring dice bag featuring a picture of us hugging! Made of black velvet with glow in the dark thread!
How about a how-to?
I cut out a piece of cloth about 8″x20″ and folded in in half so that it was 8×10. I unfolded it again, so that the embroidery would only be on one side, but the crease on the bottom helped me align it. Then I used transfer paper to put the pattern on there and got started.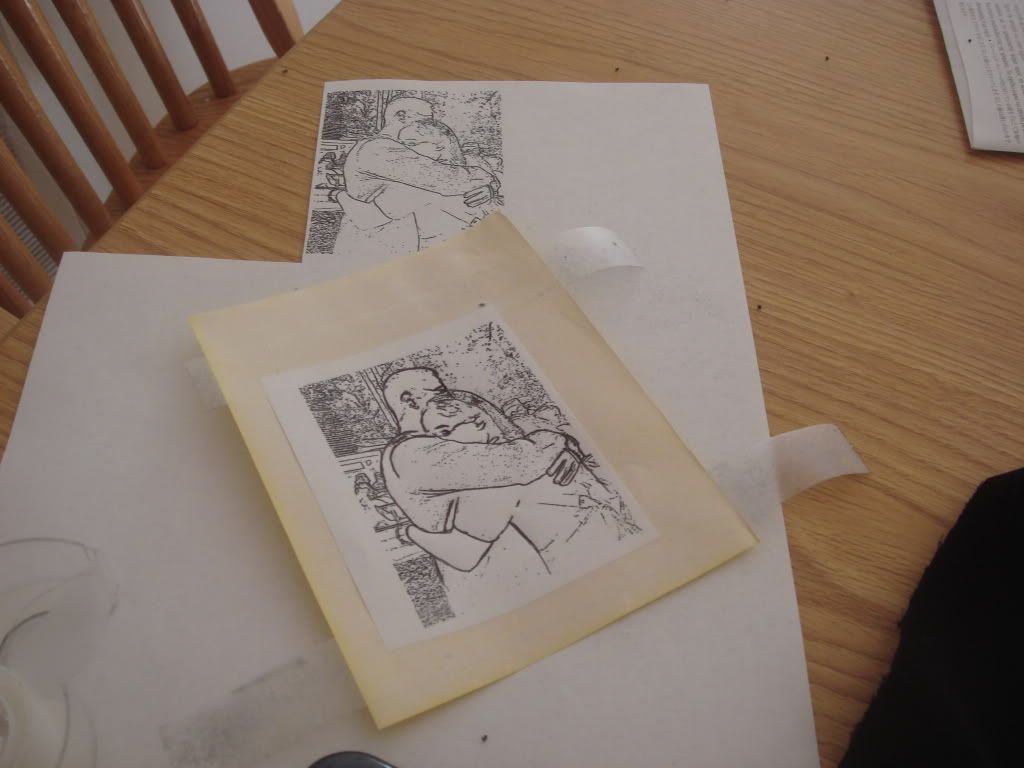 There was a problem with the chalky paper on the velvet. The body lines were easy enough to trace over, but the heads had so much detail that they faded off really quickly. After a few failed attempts at making that work, I just taped the picture on there and embroidered over it. Then I carefully picked the paper out. It worked pretty well. I think the transfer paper would have worked fine if I'd used a different sort of cloth.
Folded it again along the crease, inside-out, sewed up both sides like you do.
I left some space at the top unstitched, so that I could fold it over to create the seam at the top where the drawstring would go.
Threading the cord through was a bit of a challenge, but it turned out nicely I think!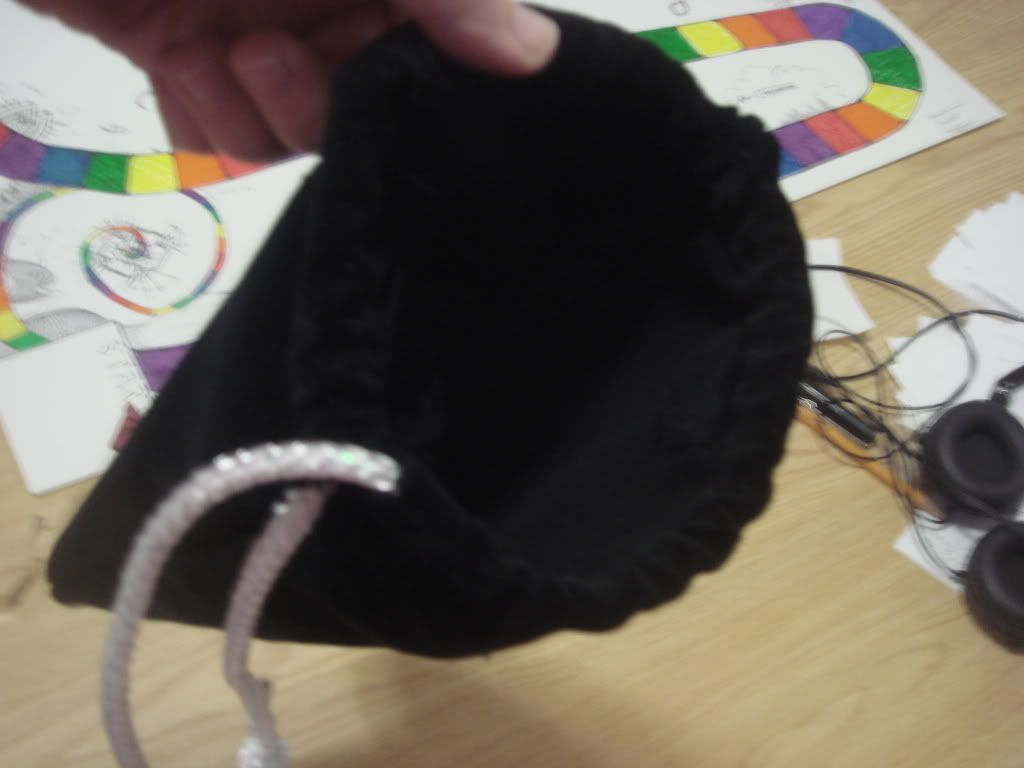 It's pretty cool, if I do say so myself. The picture glows in the dark. =D The bag's biggest flaw is that I made the cord too long.
So that was exciting! I can put another product on my list! And RC likes it. ^_^