by Emily Roberts ~ August 15th, 2010. Filed under:
Iron Avatarist
,
Needlework
,
Student Posts
.
Lots of pics. That's nothing new, though.
So, every year at the county fair there is a needlework exhibit. I've never entered anything, because I am a fool. Also because if I add another project to my wall of projects it might collapse. But I'd like to discuss the pieces I saw. Unfortunately, there was a plastic sheet between my phone camera and the artwork, so the pictures have a touch of glare.
I think it's ridiculous that someone can win a blue ribbon for using a needlework kit. A pattern I suppose I could handle, but a kit? That's nonsensical. Following a pattern takes some skill, but filling in colored squares takes nothing but patience, and one doesn't even touch this hobby if one doesn't have patience. I've used kits, of course. That's typically how one gets into an artistic hobby these days. But entering one into a competition? I can't imagine that winning a ribbon. And yet.
A blue ribbon. Impressively detailed and everything, but still obviously a kit. I don't mean to belittle the work they put into this, but I think that's cheating.
These two were my favorites.
In other news, ACK. I am completely exhausted from helping my father paint the kitchen this week. It's yellow now. Which is kind of weird. And we have a new microwave above the new stove, it's all very exciting.
Finally, as I said in the last post, the Iron Avatarist competition this month is "Summertime". I made an animation that sums up my thoughts.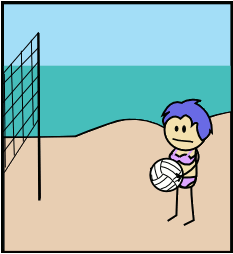 I have more ideas for this piece. We'll see if they reach fruition by the time the contest ends.