by Emily Roberts ~ June 11th, 2010. Filed under:
Classes
,
Student Posts
.
I owe my nonexistent readers a blog post!
I got a new theme. The picture problem the other one was having was just too big of a deal, since I'm posting a lot of pictures. I'll try to pretty this theme up a bit more, but not too much.
This last project dealt with textures! For the first part, we were to find a photograph – I used this one
Then we were to take a piece of tracing paper and place it over a section of the photograph, and find the darker and lighter areas.
And then, using a grid pattern, I transferred the section onto a larger sheet of bristol board. And in each little square on the grid, I drew a texture. I repeated them a lot.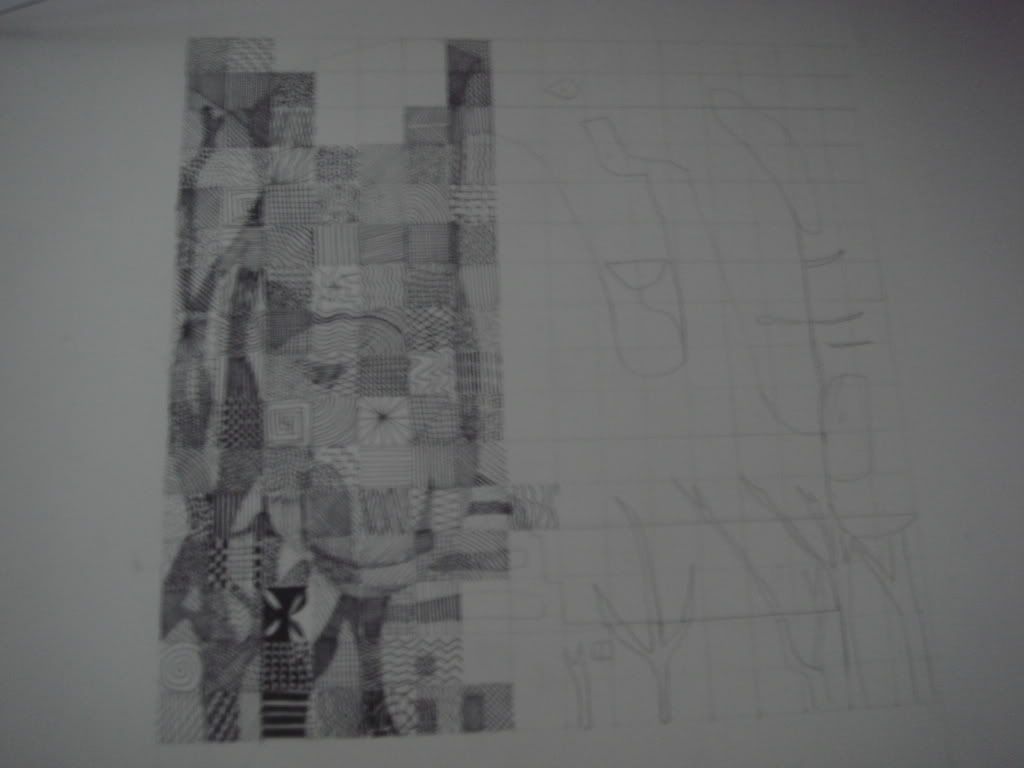 You're supposed to be able to see the abstracted photo. Can you see it?
I can only see it because I know what the source photo looked like.
The second part was a sculpture made out of objects found in nature. Here are some of my sketches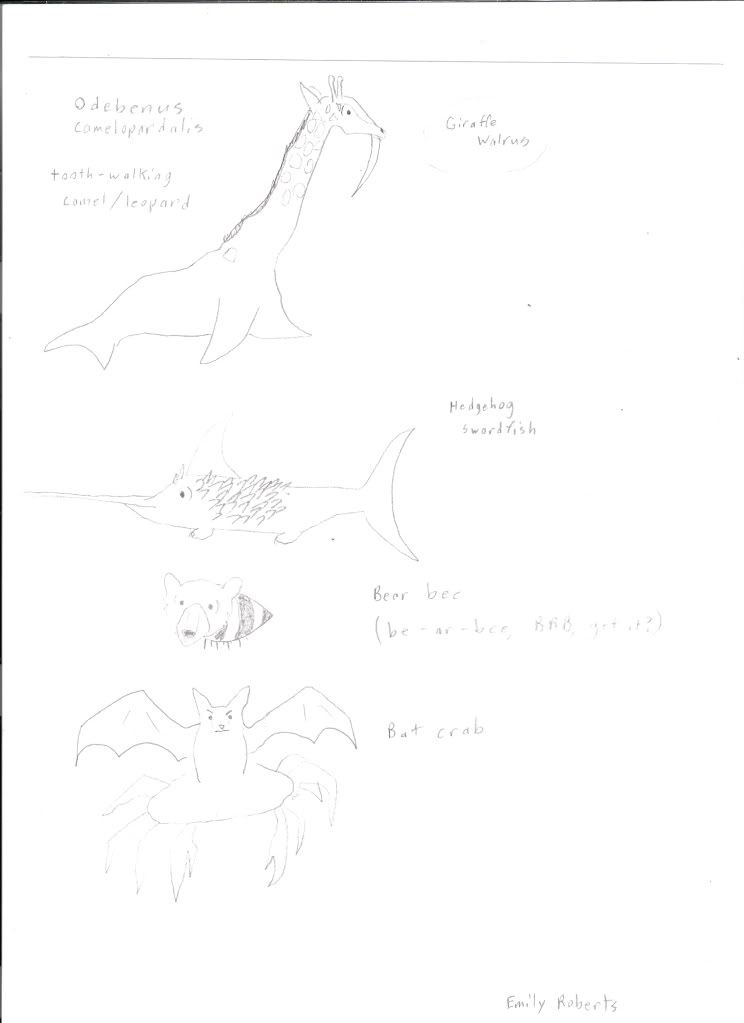 I chose the giraffe walrus. I made a wire support structure, and I used magnolia leaves and mulch chips found on campus.
He's cute! I want to remake the giraffe walrus out of bean bags. I'm going to the craft store this weekend, I'll see if I can find any such materials…. yeeeeeessss…
The last and final project for ART 105 is a project involving 3D values and shading. You'll see pics when I find out how that goes.
In other news, I'm staying for the second session of summer school, because I can't get a job. I'm taking "Intro to Feminism". It was the only speaking intensive offered. x_x Not particularly looking forward to it.